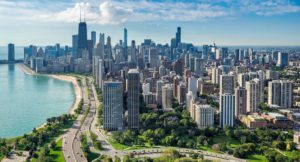 Selling any property is difficult because one has to find the right sort of takers, negotiate on the right kind of price and engage in lengthy paperwork.
Selling property to a Chinese buyer too requires that you do the right kind of homework before you embark on the transaction. The Chinese invest heavily in real estate in the United States and they are quite knowledgeable about properties in the US. Thus, before jumping on to the sale transaction, make sure you know the various requirements that a Chinese buyer might look for and are up to fulfilling such requirements.
Here are 4 tips to help you sell your property to a Chinese buyer.
1. Understand the buying cycle well
Understand that in a cross border property-transaction, the time period that is taken to process the sale is much longer than what it usually takes in a domestic transaction.
However for Chinese buyers, the average duration can be longer than all other international property buyers. This could be for several reasons like information assymentry in China because of lack of Google services like Google maps, barriers of language, lack of options for Chinese buyers to conduct research about properties independently, greater time needed for transferring money from China and so on.
Thus, if you want to stay in the loop as well as expedite the process, it is necessary for you to be in constant touch with the Chinese buyer. For instance you can set up a WeChat official account to ensure seamless and continuous communication. You can also team up with a Chinese concierge team that can conduct regular marketing activities on your behalf, whether through follow up calls or e-mails.
2.Understand the Language
With sufficient effort, you can break past the language barrier. Even though Chinese is not a very easy language to learn, yet often interested buyers take the help of translators and English/Chinese speaking acquaintances to finalize the deal. You can also use translation tools on WeChat for regular communication.
You can also hire Chinese people or set up an external Chinese concierge and send them translated brochures explaining the characteristics of the property. Even though this means that you will not be actively involved in the initial stages because the concierge team will do that on your behalf, you can of course take over the closing.
3. Use Digital Tools to your Advantage
It is important that you use technology media that is amenable to Chinese buyers in order to retain them. You can get on social media platforms like QQ, WeChat and Weibo and utilize them to your advantage. A lot of Chinese buyers are on these platforms and thus, they respond faster over these channels compared to traditional text messages and e-mails. Thus make sure you or your representatives are on these platforms to connect with more Chinese buyers.
4. Understand the preferences of the Chinese buyer well
According to the real estate broker spokesperson at Kale Realty, the Chinese are attracted to new amenity-rich residences in U.S. cities like Chicago, Las Vegas, Los Angeles, Philadelphia and New York. They sometimes prefer newer homes that are located close to top-ranked colleges and universities. Chinese buyers value brands and locations like the Ritz Carlton, or Beverly Hills and they usually look out for value addition in property investments.
Thus, if you can tell them more about financial and tax issues with respect to the property transaction wherein they can make an informed purchase decision, they will really love you. Also learn about feng shui and certain other elements of the Chinese culture in order to be respectful towards your Chinese clientele.
Even though these transactions may take time, if you are honest, courteous and patient and know how to negotiate well, you may be able to win the trust of the Chinese buyer as well as get your asking price.
Thus, follow these tips now and impress a Chinese buyer! Chinese have a lot of money to spend, so do not omit them in your real estate activities.