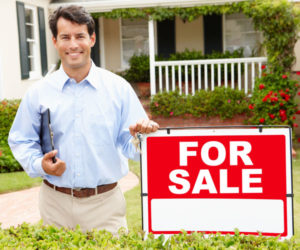 Often people use the terms real estate agent and realtor interchangeably. However, these two professions are not exactly alike. Although the two require a license to be able to sell real estate properties, realtors are set apart as they are members of the National Association of Realtors.
Agents and realtors typically share the same nature of work and environment. They also have similar responsibilities towards their clients and their company. They help sell and purchase real estate properties for various clients–whether it is for investment or personal use.
Realtors are members of a national organization called National Association of Realtors. This group of professionals are bound to follow the association's code of ethics and must pay yearly dues to remain as a member. Just like as agent, a realtor must possess excellent communication skills, customer service, and the drive to put their clients' best interest first. They should not only be driven by the commissions they receive but should also see what their clients can get the most out of buying or selling a certain property.
Oftentimes, the realtors assess the value of the property by using their knowledge of the current real estate market. Moreover, they also evaluate the most beneficial transaction for both the seller and the buyer. Realtors do not just oversee documentation and contracts. They also check leases and deeds. They advertise and hold open houses just like real estate agents.
Here are the titles that you may come across when dealing with property investments:
Real Estate Agent – A person who is licensed to sell or buy properties for their clients. They can also be a broker or an associate broker. The requirements to become a real estate agent varies from state to state.
Realtor – They are a lot similar to real estate agents, but they are members of the National Association of Realtors. This entails that they uphold certain standards and follow their own code of ethics.
Real Estate Salesperson – Another term for real estate agent.
Real Estate Broker – A professional who took classes and licensure beyond agent level. This person has also passed a broker's license exam. They can hire other agents to work for them, or they can work alone.
Real Estate Associate Broker – Someone who has also take classes and licensure exam beyond agent level but has chosen to work under certain management.
Many people ask the benefits of using a realtor over an agent. The truth is, realtors are more favorable when you are looking for buyers outside the property's location. As they tend to have more knowledge of the market's trends, they will be able to price properties more accurately. However, this does not mean that they are more superior than the other.
Real estate agents are just as hardworking and as dedicated as realtors. Whichever you choose, as long as the person is committed and looks out for your best interest, you will still get the most out of your property investment. But one important element is to pick a reputable and knowledgeable real estate company to help you in your investing journey. Take Chicago, and there is no better agent than Kale Realty. They know how to sell a property and can find the best deals for you if you are looking to buy.