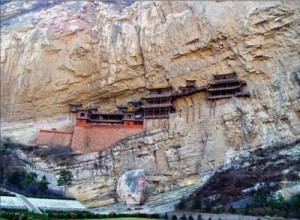 Property prices in China have stabilized in June, with more cities on the upside then downside, the Chinese government announced, while buyers were encouraged by falling interest rates and waiting for a market rebound.
The new housing prices increased last month in 25 cities out of 70, against only six in May, according to a statement of the National Bureau of Statistics (NBS). Prices remained unchanged in 24 other cities whereas they decreased in the remaining 21. This suggests some stabilization in the market after eight months of consecutive decline and despite the continued restrictions on the purchase of houses and apartments in China since more than two years.
To combat land speculation, the Beijin authorities have banned the purchase of a second housing, raised the minimum personal contribution to get a mortgage, introduced new property taxes in certain cities and implemented currency controls to purchase Chinese real estate.
Expectations of a market rebound is related to slower growth in the second world economy, which reached its lowest level in over three years in the second quarter at 7.6%, increasing the likelihood of further measures to support the activity in the second half of the year. The central bank has already cut interest rates twice in June and July, which drew upwards home sales by reducing the cost of mortgages, according to property analysts. Apparently some buyers had postponed their purchases and rushed to buy in June because of concerns about a rebound in housing prices.
Last week, Chinese Premier Wen Jiabao said that the stabilization of growth was the most urgent task of the Chinese government. Effectively they have to find a fine balance between cooling off the local market and avoiding a crash if the Chinese economy continues to slow down given the spectre of a global recession. Given that the restrictions have seriously curbed real estate speculation, reducing profits for most developers and pushing them near bankruptcy, it was time to stop pushing the brakes.
Ba Shusong, an economist close to the government, had among others called the authorities to lift the restrictions on the purchase of homes to support activity in real estate, pillar industry of the Chinese economy. Government officials are now considering if and when they should relax some of the restrictions to give some support to the local economy.